About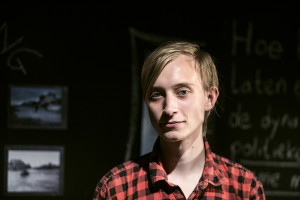 I am Joost Bos.
I am a game designer, interaction designer, dramaturg and musician.
In everything I make I aim to create an experience through meaningful interaction, storytelling and play.
I am fascinated by both theatre and games, but especially exploring how both mediums can be combined.
What emerges when dramaturgy and storytelling are used to make games?
What happens when the audience in a theatre interacts directly with the performance?
I want to make experiences from concept to product, which challenge not only myself, but everyone experiencing it.
Above all, whatever I make should in some way shed light on, critique or put in perspective humanity's problems and questions. And if I'm lucky, perhaps solve them.
I have recently completed the course Bachelor of Art & Technology Interactive Performance Design, at the Utrecht School of the Arts, and have completed a 3-month internship with Coney in London.
ik [at] joostbos.com
(+31) 63 85 067 80