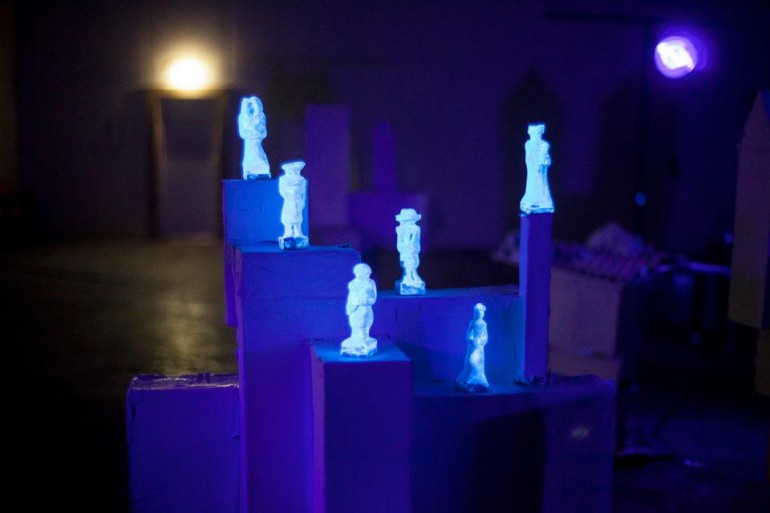 In Fair Verona
02/05/2013
In Fair Verona is an interactive installation I worked on as a school project, which is based on Shakespeare's Romeo and Juliet. The installation consists of an abstract representation of the town Verona, the setting of the play, and its characters. Using a combination of Arduinos, speakers and plenty of wiring, we built a system with which participants can place any of the six figurines on each of the buildings.
The figurines each represent one of the secondary characters in the story, for example the sagely Friar Laurence or the hot-tempered Tybalt. The buildings each represent a location in Verona, such as the Market or the Palace. Upon placing of a figurine on one of these locations, participants can listen to a conversation or monologue unique to that particular location and character. And, if participants place two characters together on the same location, they interact.
The installation drove participants to explore the world, experience the vast possibilities of dialogues, and co-operate with each other to further the storyline.
My roles included interaction design and testing, writing, voice acting, designing and making the figurines and locations, and conceptual development.
In Fair Verona was exhibited and experienced in NUtrecht, Utrecht on 27th March 2013.
[youtube_sc url="http://www.youtube.com/watch?v=wIG08HA1QQk"]